Hear what our real estate training, coaching and consulting clients have to say about their experience working with The Profit Centre:

"My YTD June Financials are in. Volume is up 8% over the same period last year. More importantly, Gross Profit is up 24% and Net Profit is up 35%! The profit increases are directly due to the implementation of Peter's coaching and the compensation program Peter and I fashioned last April combined with increased productivity due to the Momentum Complete Agent Development program. Thanks Peter!"
DOUG BERNARD
BROKER/OWNER
RE/MAX ALLIANCE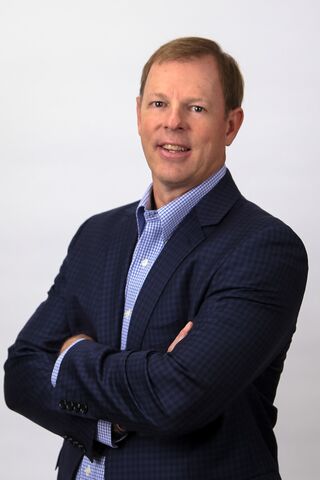 "There are a lot of companies who teach sales and marketing techniques. Peter truly educates on operating a business.
What separates Peter is that he has been a realtor and a broker, and he understands the challenges of both. Peter will help you focus on being profitable. The Profit Centre has benchmarks of what your expenses should be. I can look at my categories and find out if my expenses are too high or where they should be. I know with the number of agents in my office how much I should be spending for labour or office supplies.
Together we have produced a profitability roadmap; not only to assist with growth, but to do it profitably. I have been with The Profit Centre for approximately 18 months and it has been an eye-opening experience."
DAVID WIESEMANN
RE/MAX HERITAGE
BLUE SPRINGS, MISSOURI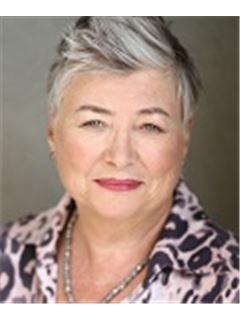 "I retained Peter 2 years ago after participating in his Brokerage Profitability workshop with the Vancouver Broker Owners. I wanted to know more about current industry trends and benchmarks for measuring company performance. Peter identified that one of the best improvements we could make was to expect more from our agents in terms of transactions. After all, that is the primary reason that recruits join and stay with RE/MAX. Leaving agents to their own resources to use what they have learned from training videos has not had the same results that we have achieved in the past. Peter's CSM Online Training program and a hands on approach by our managers to help them use what they have learned has become the basis for our increased sales expectations.
Peter and Angela, with their years of experience in the industry have built a solid, practical business building system that we could not have achieved on our own. It covers every element of building a productive, profitable and enjoyable real estate career.
The detail is all there: the workbooks, exercises and support materials. The agent can go online to watch and re-watch each lesson at their pace as well as track their personal results against their goals. Now our management team across our many offices is delivering a consistent program to all of our agents; new and experienced.
Thank you, Peter and Angela, for your dedication and expertise in the arena of helping us learn to expect more of our agents and giving us the program to achieve it."
DEBORAH UPTON
PRESIDENT & CO-OWNER
RE/MAX CREST REALTY WESTSIDE
"I have been a licensed Realtor with Royal LePage Coronation West Realty since 1988. I began coaching with Angela Hoffmann just over a year ago. My business was very well established when I signed up for coaching. I was consistently ranked in the top 10% of salespeople in The Greater Vancouver Real Estate Board and in the top 5% of Royal LePage across Canada. With this level of success, people asked me, "Why did you hire a coach?". Well, even though my business life was booming, other areas of my life were lagging. I was missing out on balance. I had gained a business partner and an assistant, but couldn't figure out how to fully benefit from either resource. On the personal side, I was desperately missing my 3-year-old daughter and my hubby. I was truly thinking of giving up a very successful career for my sanity. Then along came Angela!

Being an orange personality type, I burst onto the scene with a million ideas and not a clue how to implement them. I wasn't interested in accounting for my everyday activities. But that was okay with Angela. She let me take the lead on what I needed from her. Angela helped me outline a job description for my assistant and prepare and execute confidentiality and business agreements with both my partner and assistant. She put me onto all the resources I needed to move forward. She recommended books, websites, speakers, and sometimes, she just listened or laughed with me. Angela helped me to find resources to build my Buyer and Seller information packages, tables to track my business and expenses, and companies to help me with marketing.
I began working with Angela in 2007. By the end of that year, I had moved my business to the next level. I was still top 10% in the Greater Vancouver Real Estate Board, but I had moved into the top 3% of Realtors within Royal LePage. More importantly than that, I had much more time to spend with my wonderful family. Thanks Angela!"
LEAH BAYNES-BETTGER
LICENSED REALTOR
ROYAL LEPAGE CORONATION WEST REALTY
Learn more about our Services and how The Profit Centre can help your business.