The Profit Centre is a one-of-a-kind real estate coaching, training and consulting program designed to help Brokers, Team Leaders and REALTOR®s make profit predictable and achieve greater financial success. Our dedicated Profitability Consultants help clients develop a personalized strategy and action plan towards making profit predictable and provide the tools and support necessary to ensure success. Founded by Peter Mueller, an accomplished industry expert and coach, The Profit Centre has helped thousands of real estate professionals maximize and predict profitability.

OUR MISSION
---
Since inception in 2008, our mission has been to passionately enhance peoples' lives by guiding them toward greater profitability.

OUR STORY
---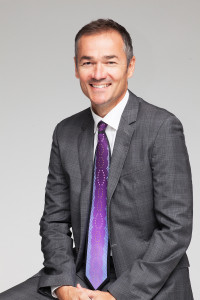 Through years of experience as a real estate Broker, The Profit Centre's Founder, Peter Mueller, discovered that the greatest pitfall of the industry is the hyperfocus on sales volume instead of the return on sales volume or profit. As is typical in any sales environment, we celebrate and reward those that produce the greatest volume of sales. Evidence of this is prolific in commonly advertised marketing claims such as "#1 Agent" in a specific market. We constantly strive to be more productive and make more money. While this is certainly essential to one's financial success, it's only half of the equation. Many struggle to properly measure and achieve true profitability. They get trapped in an endless cycle of striving to bring in more money, which in turn means they work more, often taking a toll on other areas of their lives.
"If you want to make more money, then you need to understand that the number one purpose of a business is to make profit. There is a definite distinction between the two. Are you measuring all the right numbers?"

Peter Mueller, Founder of The Profit Centre
THE PROFIT ANALYSIS
---
The Profit Centre developed a process for Brokers and Teams called The Profit Analysis. The Profit Analysis allows clients to wholly understand their business operations and compare their business against peer data in order to gain clarity and insight. Core to the Profit Analysis process is the standardization of all subjectivity in financial statements to eliminate any obscurity from an operational perspective. Subjectivity in financial statements makes it impossible to accurately compare profitability between companies as a means to benchmark one's performance.
A key output of the Profit Analysis is a series of reports that offer the clarity and insight needed to achieve true profitability. It is the starting point of identifying areas of challenge, opportunity and potential. With the guidance of a Profitability Consultant our clients create strategies that are meaningful and quantifiable. Hear what past clients have to say.

LEADERSHIP
---
LET'S BEGIN THIS JOURNEY TOGETHER!
---
Schedule a complimentary consultation. We are ready to help you increase your sales, trim and manage your operating costs and see your profits soar.